Eyeglass Solutions Publication
ADAF - Operation Guide
Home
Eyeglass DR
DR Dashboard
The DR Dashboard is the main status screen for overall PowerScale cluster readiness for a DR event. The DR Status column of this DR Dashboard displays the Readiness validation for Failover.
Click

DR Dashboard

icon from Eyeglass Web UI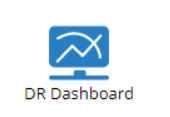 Select type of Readiness. For DFS Mode Failover, select

DFS Readiness

tab. Check

DR Failover status

column to view readiness

For Access Zone Failover Readiness, select

Zone Readiness

tab. Check

DR Failover status

column to view readiness

Click the Status of the configuration that we want to check under DR Failover Status column of to view the DR Readiness validation details for that particular configuration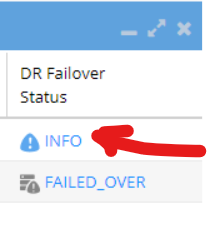 And the detailed Readiness validation window will be displayed. We can expand the list by clicking "+" sign to drill down further details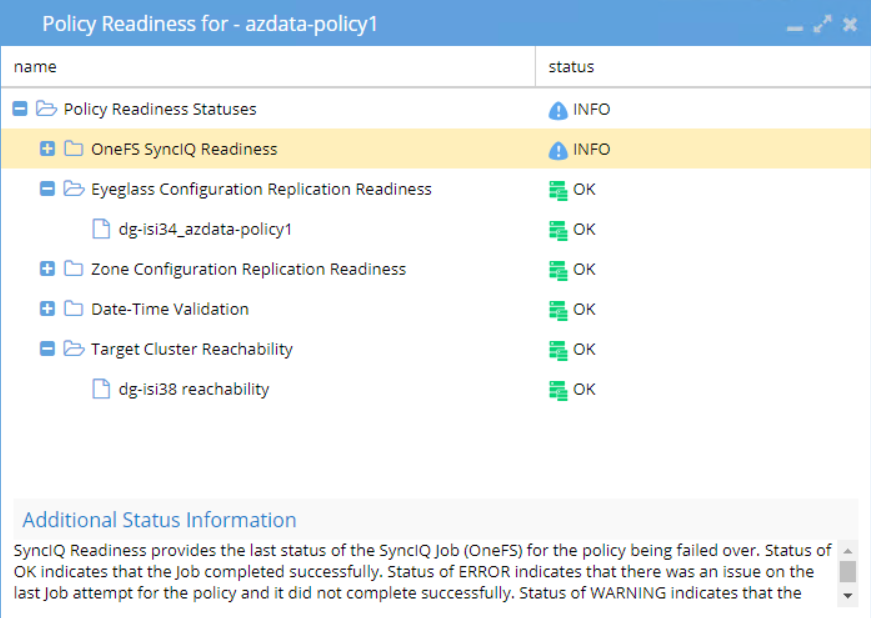 Failover Log
The Failover Logs can be found by clicking on the DR Assistant on the Eyeglass desktop.

Click on the

Running Failovers

tab, to monitor the running Failover jobs. Click

Logs

link under

Logs

column to open

Failover Log viewer

.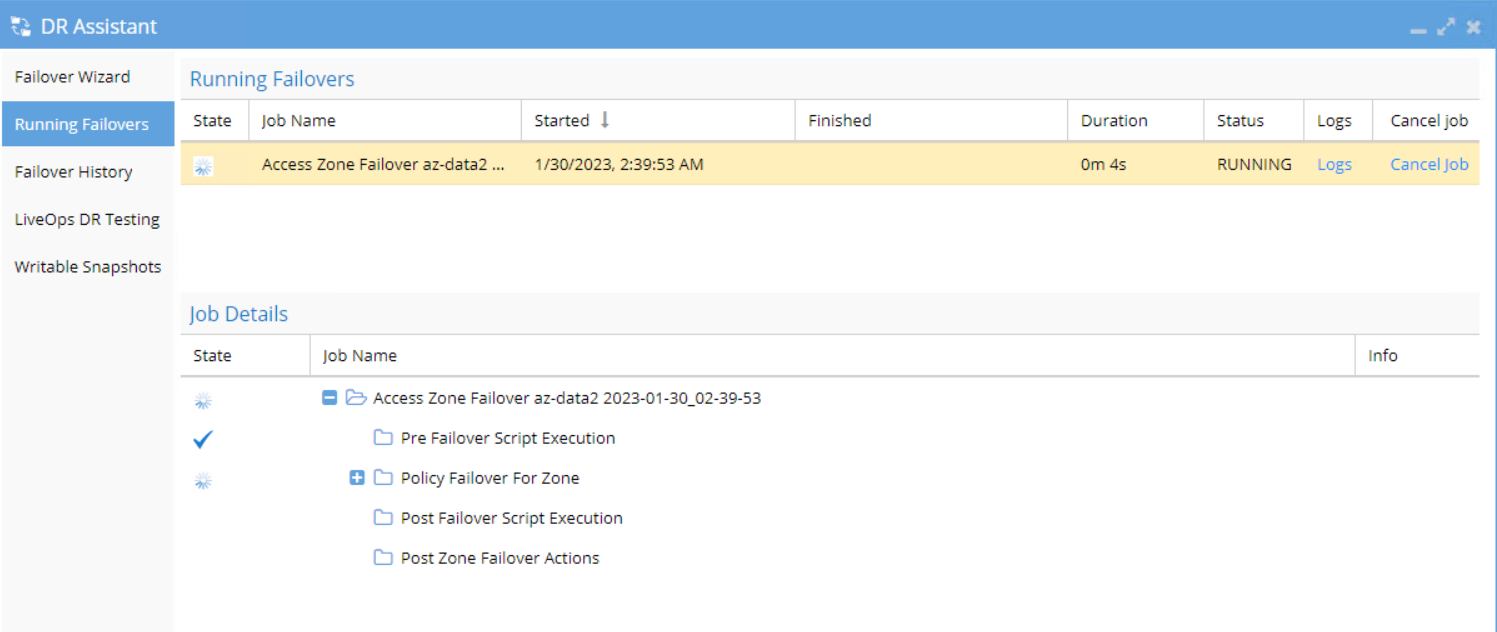 Click

Fetch

button to refresh the Log viewer with updated log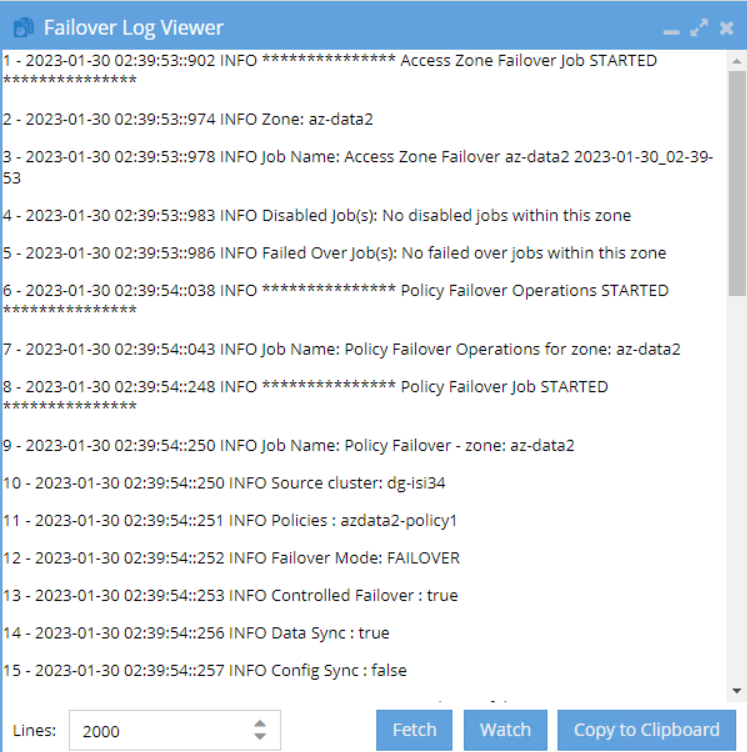 For checking the past Failover jobs, click on the

Failover History

tab from

DR Assistan

t Wizard Window. By clicking on an individual job, the details of that job will appear in the window below (see screenshot below).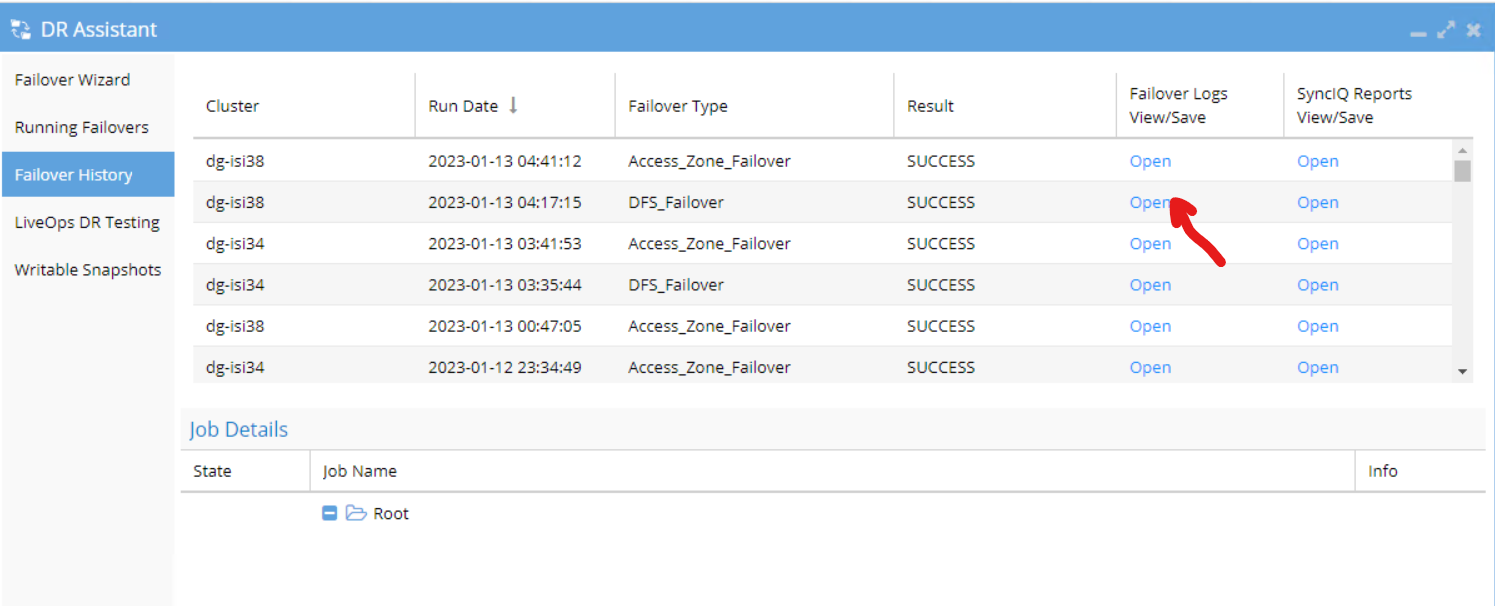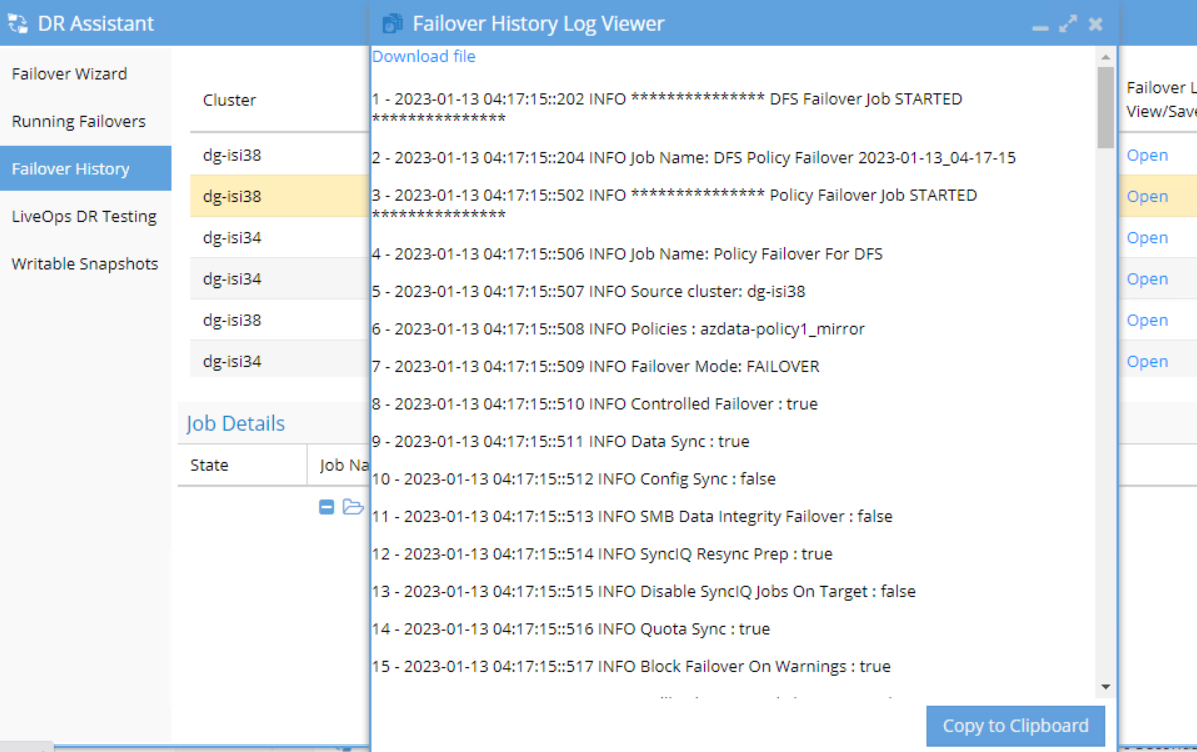 Eyeglass Upgrade
Refer to the Eyeglass Upgrade guide document.
© Superna Inc