Administration Guides
Configuration - Cluster Storage Reports
Home
Cluster Storage Usage Reports
This feature sends automated reports via email. The reports can be used for chargeback and each report provides different data. The reports present cluster, node, share/export and quota usage data.
Cluster Storage Report Includes
3 CSV files provide: Cluster Usage, storage pool usage , Hardware health and quota usage summary.

A quota summary CSV file is attached

The CSV includes a sum of all hard, soft and advisor quotas and % of available disk space, and overhead options o the quota.

All quota types will be listed in the report on all clusters added to Eyeglass.



How to Run Cluster Storage Report On Demand
Open Reports on Demand.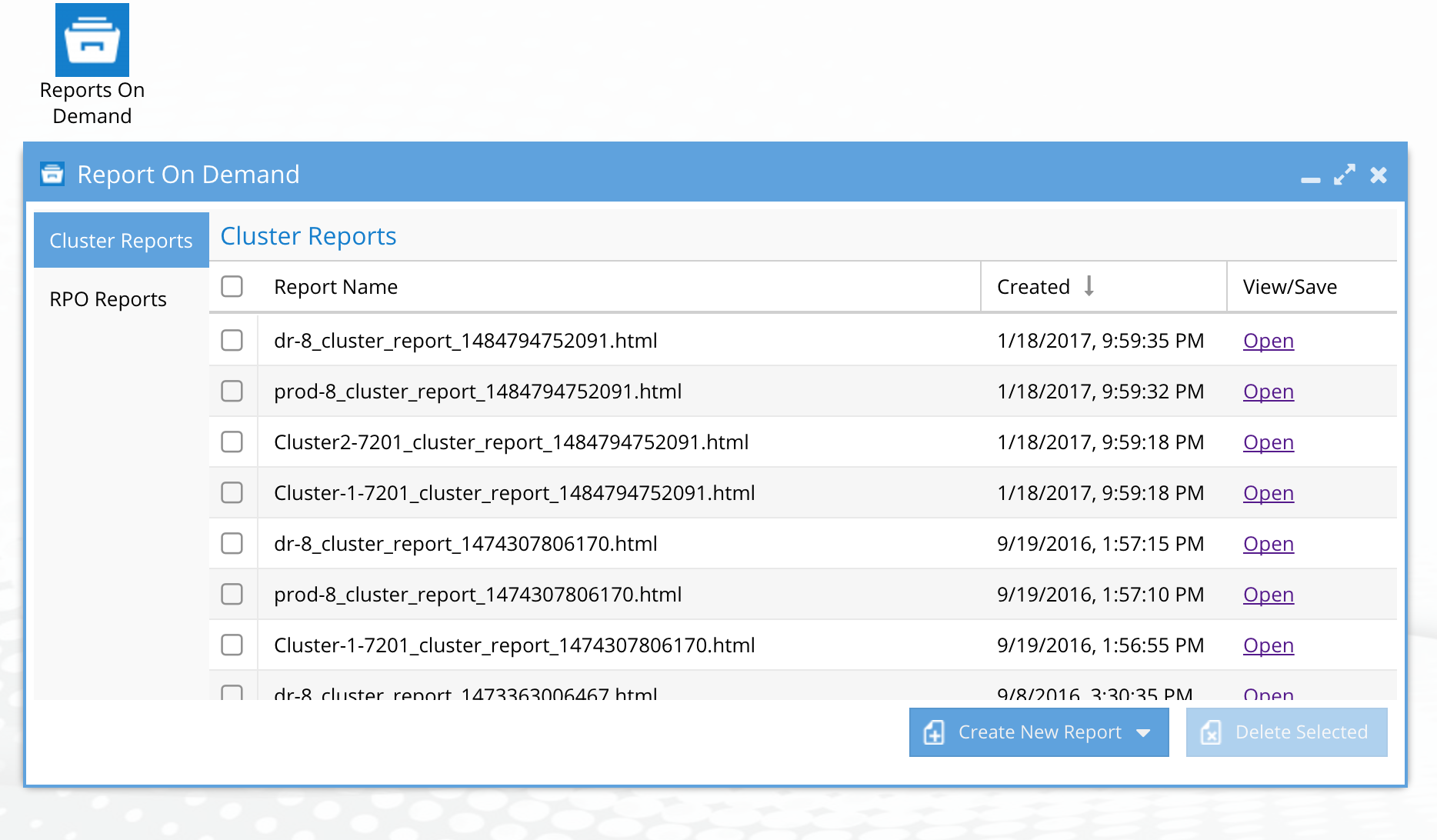 Select Create New Report button

Select CSM report option to run the report and email the results.
How to Change Cluster Storage Report Schedule
Using igls command below, default is daily report and runs on a daily schedule.
"interval": "0 0 * * *",

"enabled": true,

"id": "StorageMonitorReport",

"label": "Storage Monitor Report"
Show current schedules

igls admin schedule.

How set new schedule see

Eyeglass Administration Guide

.
© Superna Inc