Getting Help
How to Raise an Eyeglass Support Request
Home
How to Raise an Eyeglass Support Request
Sign up for Support Account
Go to support.superna.net

If you don't already have an account - Sign up now!

Sign In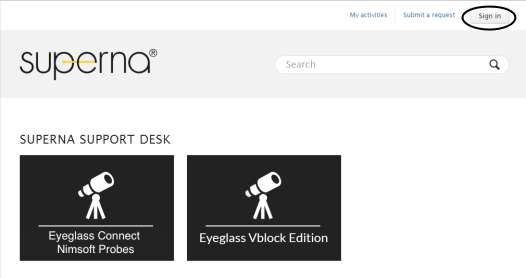 Select the Sign up link.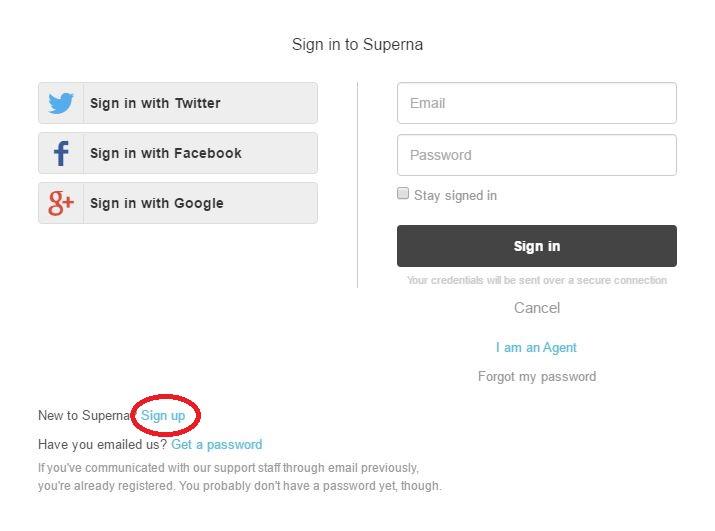 Fill in your name and email address and the verify text and Sign up.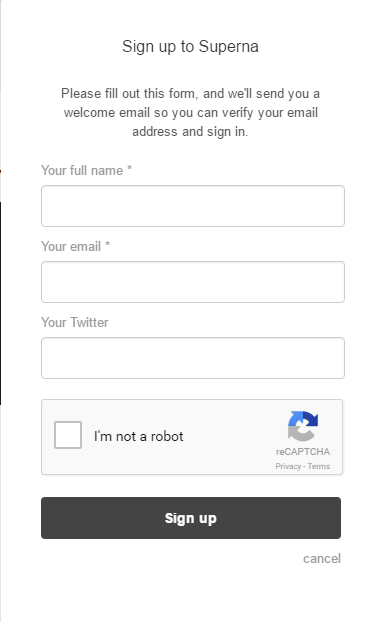 You will receive an email with instructions to verify your account.
Sign In to support.superna.net with your support account and password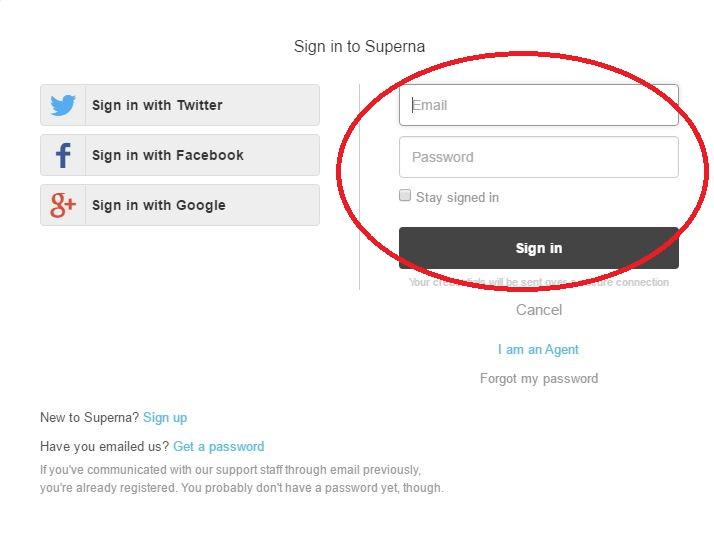 Submit a Request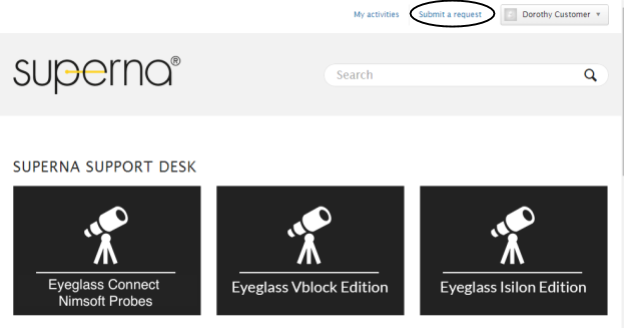 Hints:
Product Name: Eyeglass PowerScale Edition
appliance ID: Found in the About / Contact window on your Eyeglass PowerScale Edition web page
EMC Site ID: ID assigned by EMC for the PowerScale clusters related to the support request


Eyeglass Full Backup
Follow these steps in order to collect a full Eyeglass backup including Eyeglass configuration and log information:
Login to your Eyeglass appliance webpage.

Open the About / Contact window (located on the lower left corner).
Click the Backup option (below Contact Us).
Uncheck include screenshots if you do not want to include screenshots in Full Backup file ( enabled by default)
Click the Create Full Backup button.
If you have internet connectivity on the Eyeglass appliance, you can upload directly by following Step 7 otherwise please follow Step 12
Select the latest created Support Backup file and click "Upload Selected Files to Superna Support" NOTE: The restore backup is only used for restoring an appliance to a new appliance for upgrade or recovery.

You will see the Success message, please click OK.

You can see the progress of backup file upload via Eyeglass Jobs window → Running Jobs


If the Running Job shows successful, the backup archive has been uploaded to support and procedures is completed.

If an Error or failure to upload occurs (see screenshot of failed upload).

Continue on to the next ALTERNATE upload instructions below.




ALTERNATE UPLOAD INSTRUCTIONS for All Eyeglass versions
Login to the support portal with a valid account https://support.superna.net
Scroll down the page until you see the upload support data section:​



Enter the appliance ID Into Field 1 (Required)

Get the appliance ID from the Eyeglass desk top "About Eyeglass", (bottom of the page) and copy this string into the appliance ID field. NOTE: Make sure to remove and leading spaces or trailing spaces when pasted into the form or the upload will fail to find the appliance ID)

Support Request ID

-

This is your Case Number.

(optional but recommended

t

his notifies support automatically after your logs are uploaded).

Find the file and click submit

Update the ticket that upload is completed

Done







© Superna Inc