Operations Guides
Verify Environment Setup
Home
Verify Environment Setup
Verify production DFS policies

are setup correctly with dual folder targets.
Verify test DFS policy:

Write data to the share added to the DFS namespace which is protected by the EyeglassRunbookRobot DFS SyncIQ Policy on a Windows Client before attempting the uncontrolled failover. Verify using DFS tab on properties of the DFS folder name in Explorer to confirm that Cluster 1 contains the active folder target.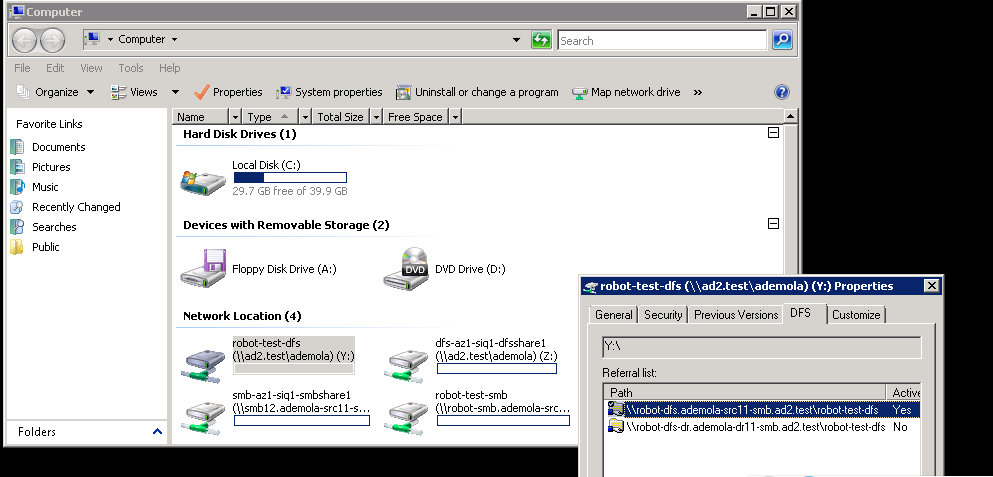 Verify test non-DFS policy:

Repeat write test of the non DFS policy in the Access Zone. This will verify DNS resolution to the correct cluster.

Access Zone Mode:

Verify AD permissions by following the document:

How to Validate AD Cluster Delegation is Ready for Failover and failback of SPNs

.
© Superna Inc