DR Configuration Guides
Overview
Home
Overview
The Eyeglass DFS solution for PowerScale greatly simplifies DR with DFS. The solution allows DFS to maintain targets (UNC paths) that point at both source and destination clusters.
The failover and failback operations are initiated from Eyeglass and move configuration data to the writeable copy of the UNC target. Grouping of shares by SyncIQ policy allows Eyeglass to automatically protect shares added to the PowerScale. Quotas are also detected and protected automatically.
We recommend using Domain based DFS with Eyeglass as the most highly available solution for clients versus server based DFS roots.
Video How To - Overview
Key Values
PowerScale Configuration synchronized to active cluster!
Integrated with PowerScale SyncIQ and Eyeglass Orchestrated Failover.
Supports Quotas on PowerScale during failover and failback operations.
Supports partial Access zone failover solutions. I.E per application level failover and failback within the Access zone (requires detected IP pool with Eyeglass ignore hints)
NO DFS administration MMC tasks required for failover / failback!
DFS referral list contains all targets (production and DR clusters).
Automatically detected DFS targets protected.
Kerberos ticket caching services failover without needing to clear Kerberos cache on clients.
Avoids NTLM fallback authentication.
NO CLIENT UNMOUNT needed!
Clients should cache locally when selecting a target UNC path.
Clients auto select writeable copy of the DFS mount.
Apple OS X supports DFS mode!
OS X Yosemite supports DFS with Active Directory if joined to the domain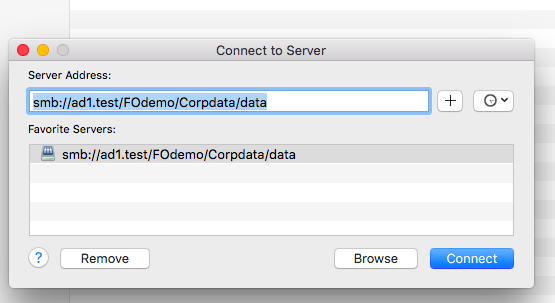 © Superna LLC