Administration Guides
RPO CSV Reports
Home
Overview
The CSV reports are attached to an email sent daily on a schedule. The jobs report is the same information as the html report but in CSV format. The 2nd policy CSV provides policy level view of 24 hour, 30 day, 60 day statistics. PCT means percent and is calculated based on the RPO value entered in the inventory cluster UI. See example below of where this is entered.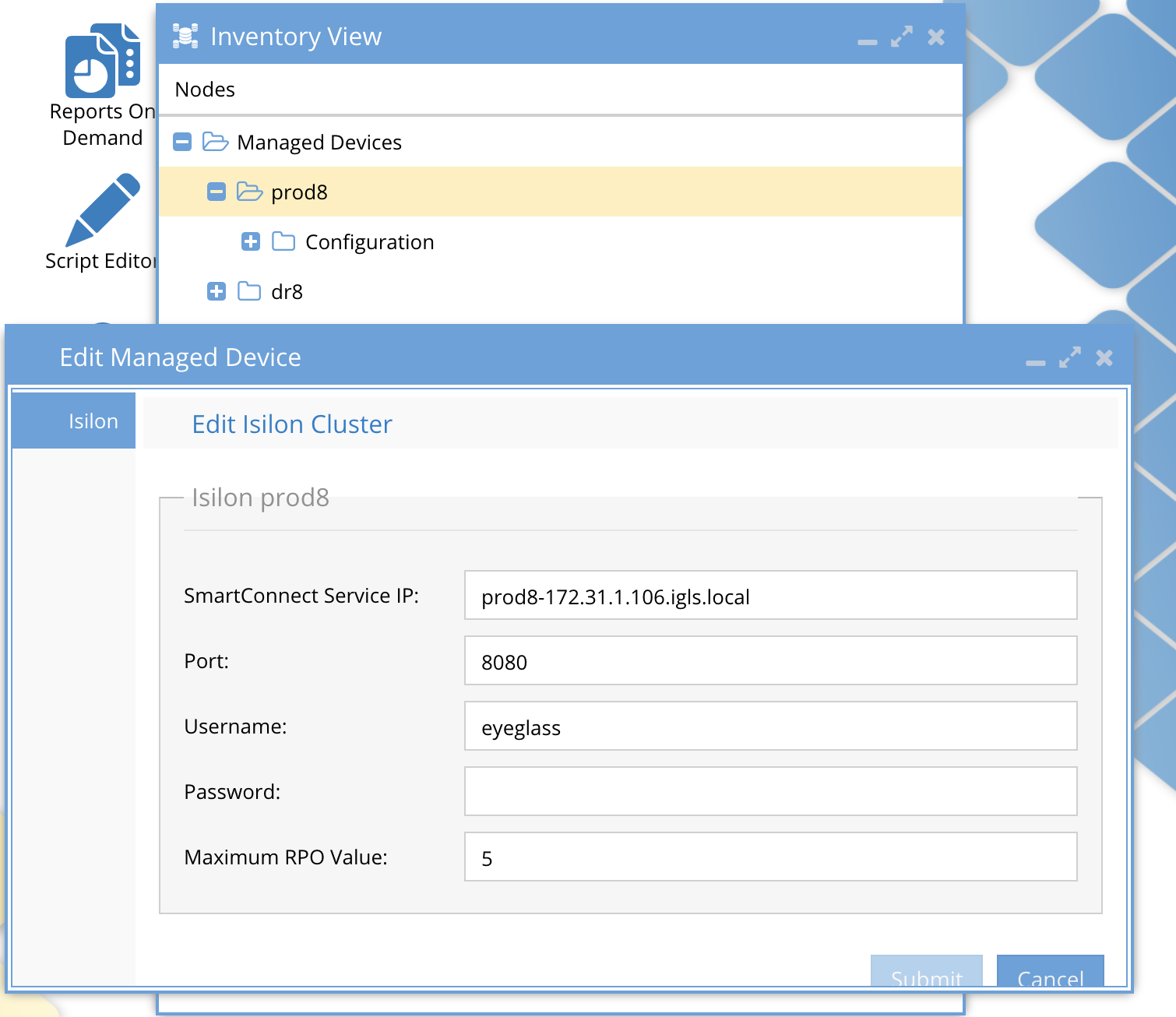 Example RPO CSV Report

Example Policy CSV Report
The RPO value can be edited and calculations added to the CSV to view compliance on a per policy basis.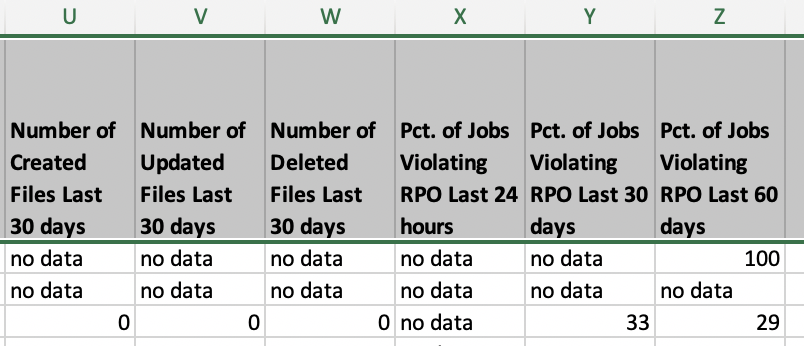 © Superna Inc