Administration Guides
Eyeglass Automatic Updates for Recommended Packages
Home
Eyeglass Automatic Updates for Recommended Packages
Eyeglass automatic recommended Suse updates are applied weekly only if the appliance has a Internet connection. Manual RPM updates are required for OS updates for customers without Internet access. The RPM's will need to be retrieved by customers from Internet hosted Repositories.
Changing repository URL on the appliance is possible for a customer that rehost OS patches internally. Use Zypper AR URL "name of repo" to add a repo or, consult openSuse documentation.
The appliance is setup by default to check weekly for recommended packages and automatically apply them. To change this setting:
ssh to the Eyeglass appliance.
Login as admin and sudo su to root or login as root.

Type '

yast

'. The YaST2 menu opens with Software selected by default.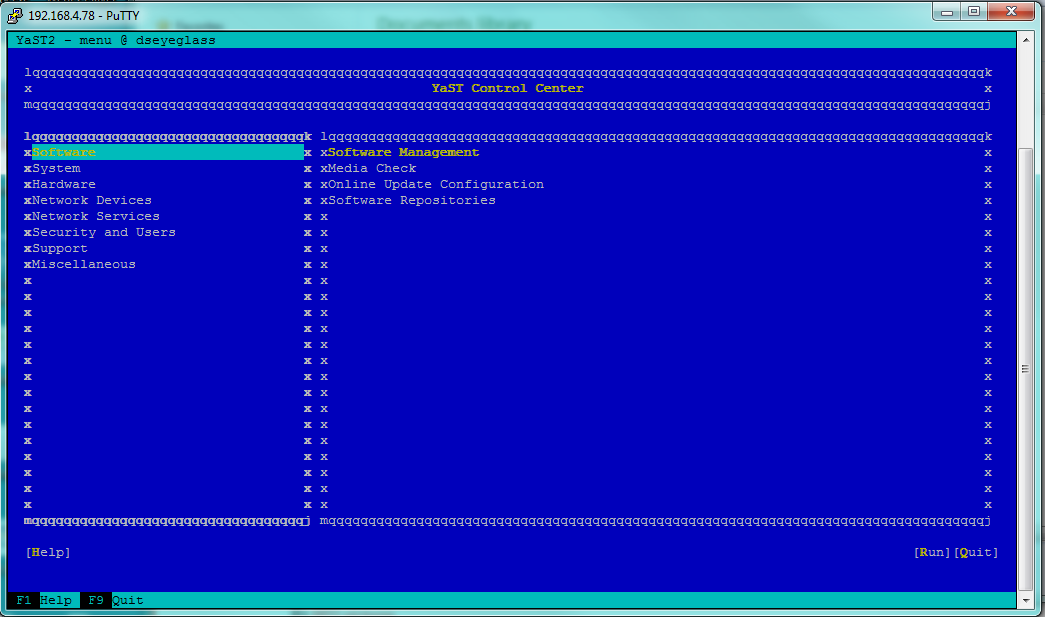 4. Use the right arrow key to move to the right hand menu and then the down arrow to highlight Online Update Configuration.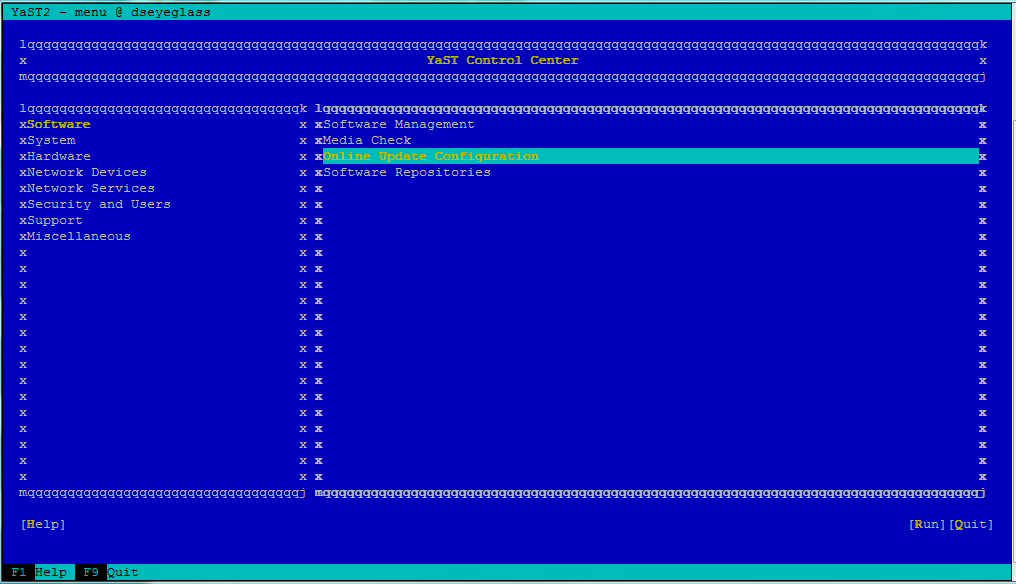 5. Hit Enter to select Online Update Configuration. The Online Update Configuration window opens.
6. On the screen below leave skip interactive patches enabled, to ensure required RPM versions Eyeglass requires are not overwritten. If changing this value contact support first to get instructions. NOTE: Always create a VMware snapshot before updating the OS to avoid issues that require a rollback option. NOTE: license keys cannot be reset if a Operating System is corrupted , support cannot reset license keys. If unsure contact support first before unchecking this option.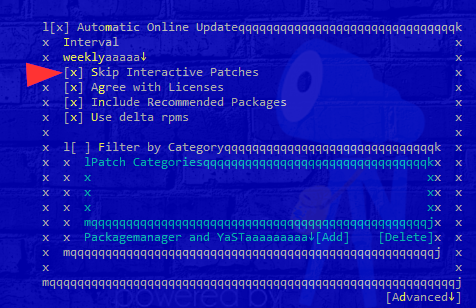 7. To change the Interval, Tab until the Interval is highlighted. Then use the arrow key to see Interval options. Use the arrow key again to highlight the interval you would like and Enter to select.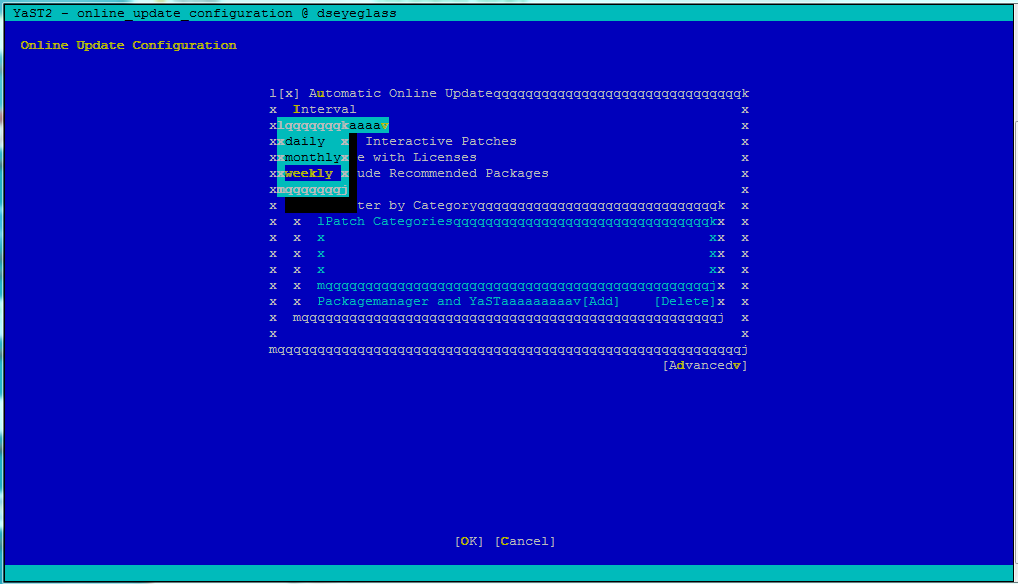 8. To enable/disable Automatic Updates, Tab until Automatic Online Update is highlighted. Then Enter to select/deselect this option.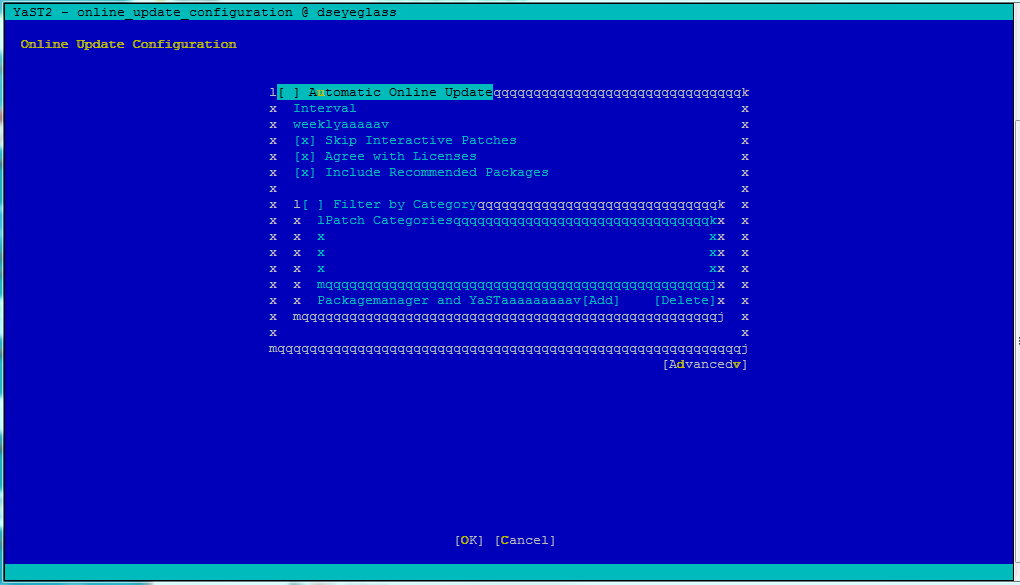 9. Tab to OK and Enter to save your changes.
© Superna Inc