Administration Guides
Deployment Diagrams, Firewall Ports , VM Requirements and Supported OneFS Releases
Home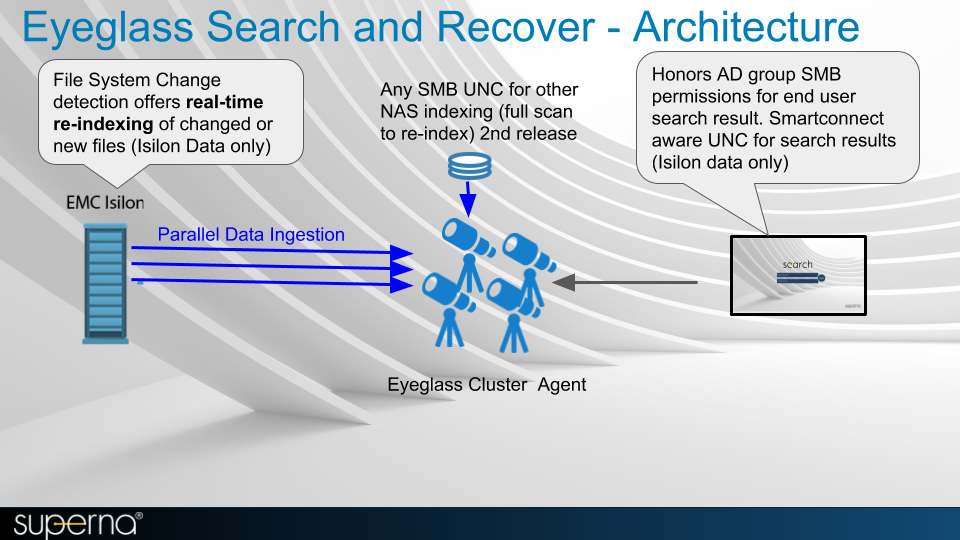 The Eyeglass Search & Recover Cluster VM specifications:
VMware OVA.
Minimum: 4-6 x 16G RAM , 4 x vCPU, 400 G Hard Disk, 1Gig Ethernet Interface (See sizing section for number required).
Back Log file processing buffer and local index are stored locally.

300 Million for content indexing.
300 Million for metadata only indexing.

Includes: index Engine, ingestion engine, GUI, CLI.
Supported Browsers: Chrome, IE11.
see release notes for full list of supported onefs releases.
Firewall Ports

© Superna Inc