Administration Guides
Configure Email, Twitter, Slack, Webhooks for Notifications of Eyeglass Monitoring Events
Home
Configure Email, Twitter, Slack, Webhooks for Notifications of Eyeglass Monitoring Events
For advanced alarm filtering and forwarding over SNMP or Syslog see the Eyeglass Alarm forwarding guide.
The Steps to configure Email Notification are found in the Eyeglass Isilon Edition Quick Start Guide for Eyeglass Installation.
Additional information for Microsoft Exchange can be found in the tech note How to Setup Email alarms with Exchange.
To configure Slack channel Isilon events AND Eyeglass events:
Goto

https://superna.slack.com/apps/manage/custom-integrations

(for your domain) as admin.

Select Incoming WebHooks.
Configure as per screenshot pick the channel to receive alarms.
Cut and past webhook url for configuration in Eyeglass.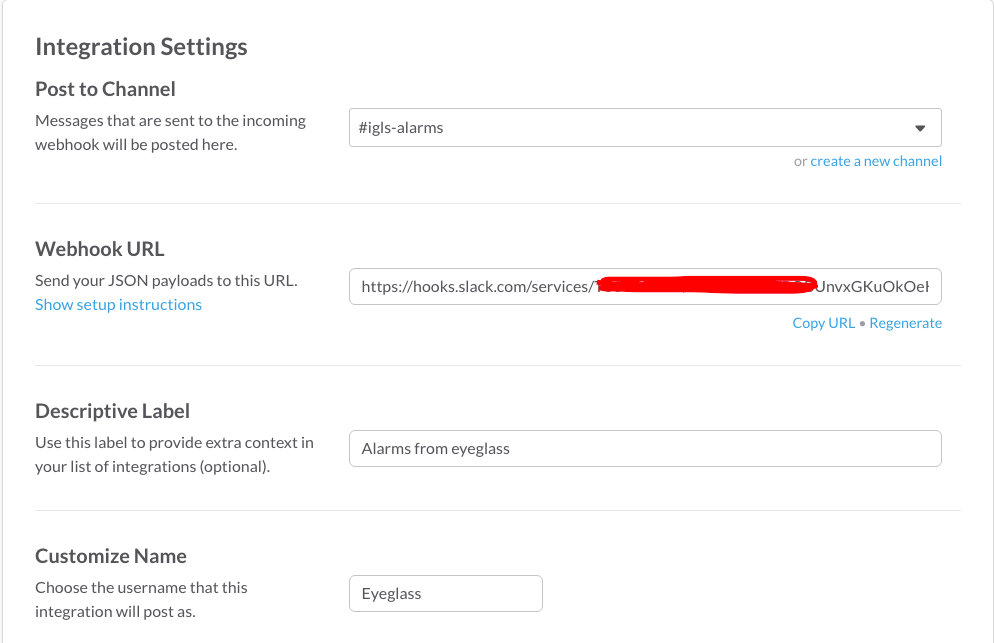 Login to Eyeglass.
Open notification center.
Select Slack tab.
Set the webhook url created above.
Set the level alarms that will be sent to the channel.
Note: This includes DR events from Eyeglass and Isilon events that are polled from the cluster.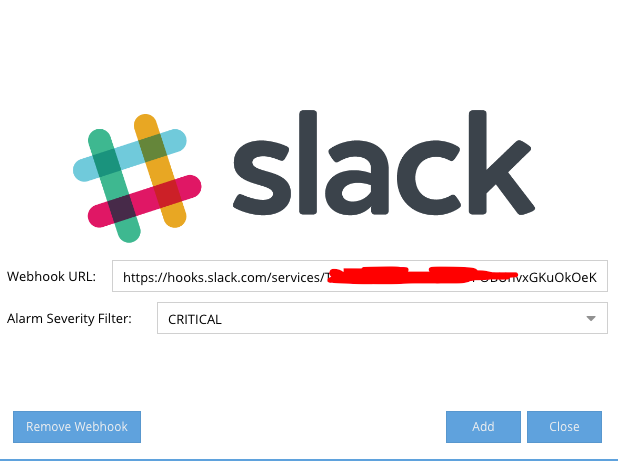 Webhooks
Webhooks uses http post commands to send events to any system that supports this interface.
Open notification center.
Click webhooks tab.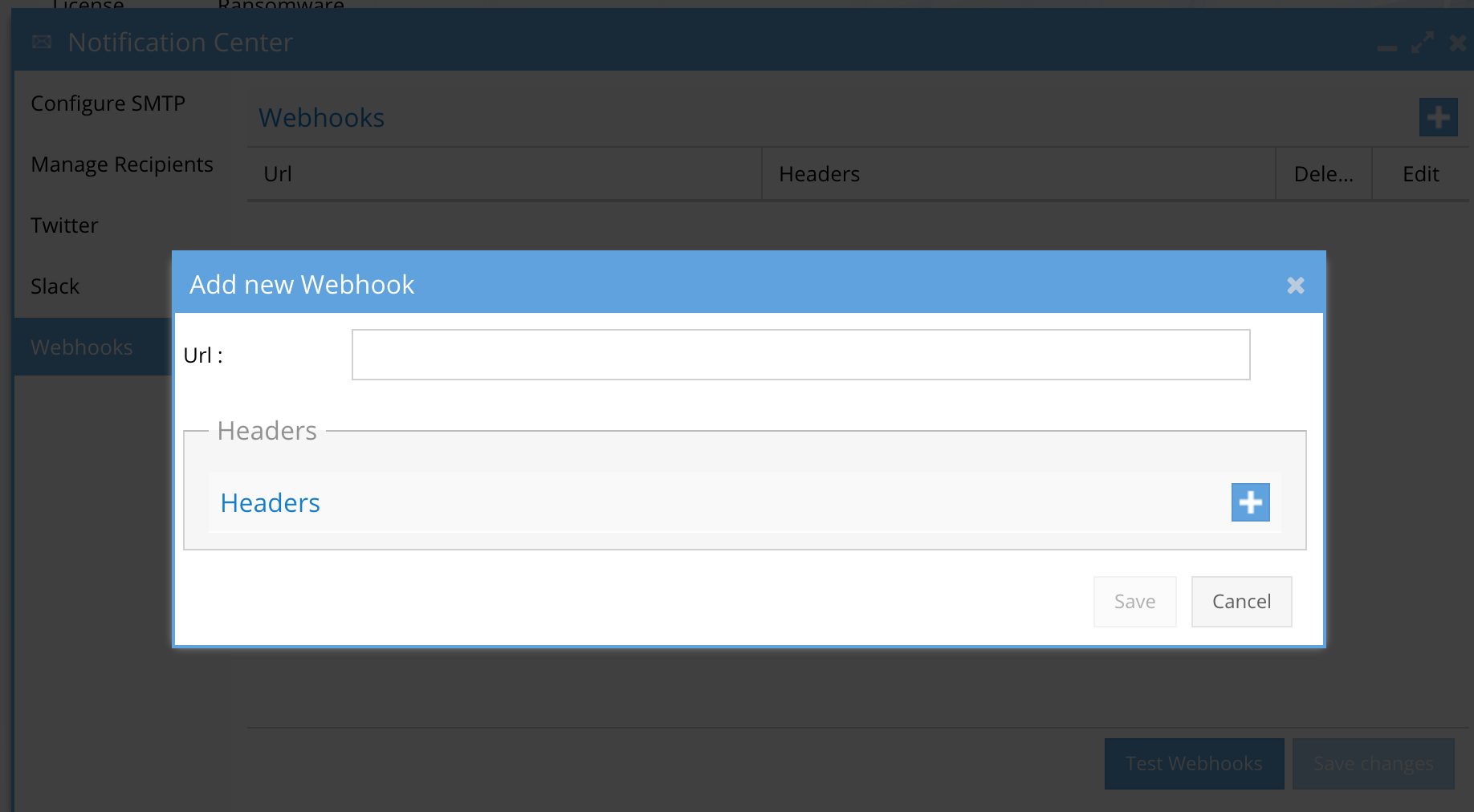 Enter url of the target system to receive the post command.
Click plus headers to enter any key value pairs needed to send to the upstream system
Once completed test with the test button and verify with the upstream system the test even was sent.
Now all alarms Eyeglass and isilon will be sent as webhooks.
Copyright Superna LLC